> Integrates the carriers automated underwriting system directly into ExamComplete, CallComplete or UComplete data collection processes.
> Allows for real time engagement between the AUS and the applicant, at the point where the applicant is entering the data.
> Decisioning can be immediate.
> Collateral information searches (MIB, MVR, Rx) are done in real time.
> Information is reconciled in real time.
> AUS extends the reach of a carriers
> AUS to enable faster decisions and speed the application process.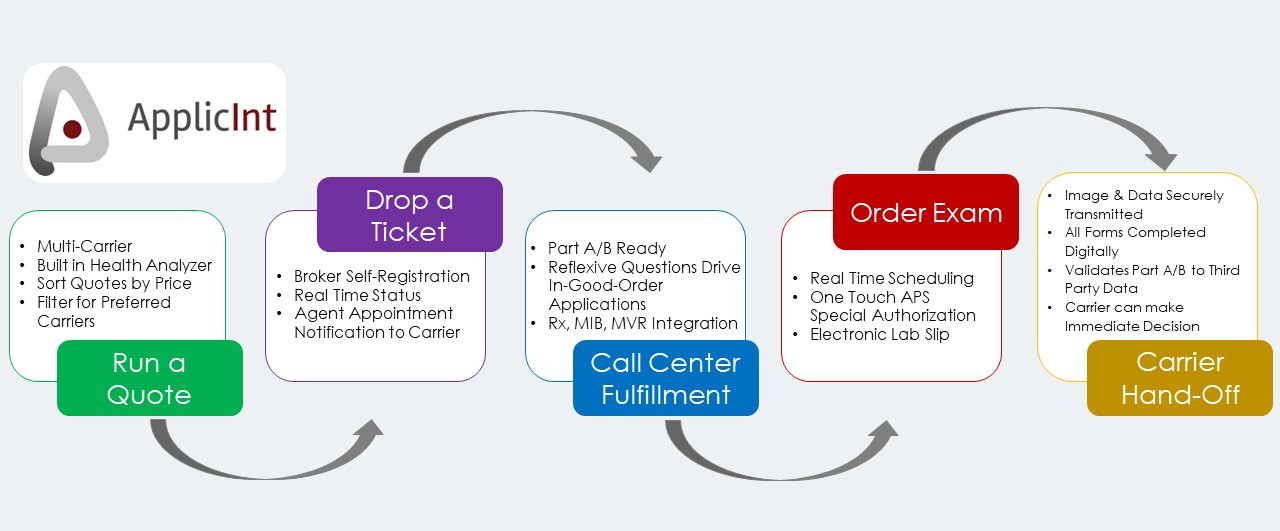 Let's Get Started
Find out how ApplicInt can help you excel your business